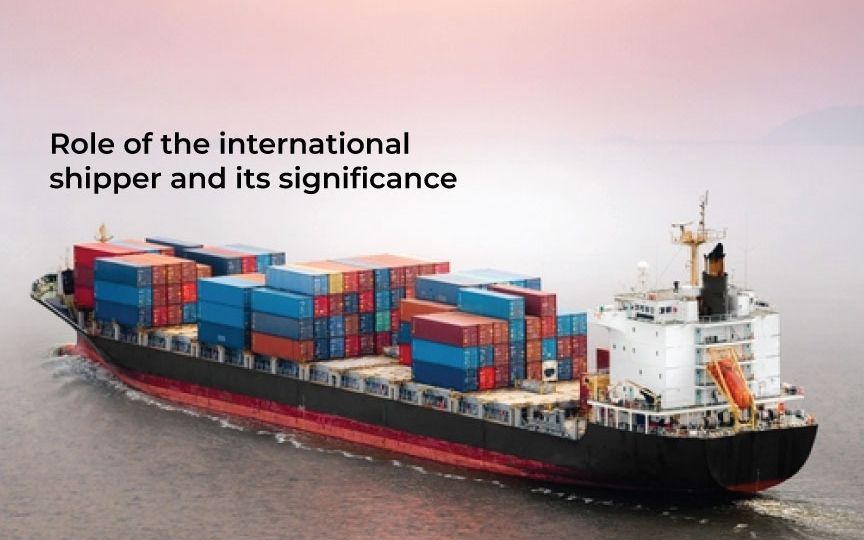 Role of the international shipper and its significance
Many people are unaware of the services provided by international shipper firms. Usually, the true economic value is only revealed after exploring the function of global shipping. It is in your best interest to educate yourself on the value of global logistics if your company engages in international trade.
As you start to understand the significance of logistics in global trade, it will become obvious how much your firm will gain from working with a provider of these services.
The Function of International Shipping Companies in Global Business
Despite being one of the most important parts of global trade, freight transportation is merely a tool. A Freight Forwarding company ensures that your items arrive at their intended destination in another nation. Giving the potential consumer a quote is the first step in achieving that, and it is followed by several choices and activities.
Based on the cargo, a reliable Supply chain management services provider chooses the best form of transportation and then arranges for it on your behalf. It keeps track of your shipment the entire way. It can set up third-party warehouses if necessary. To avoid a delivery delay, the global shipping company complies with international rules throughout.
There is no denying the significance of logistics in global trade. The business ships your cargo and ensure that it reaches on schedule and is undamaged while working on your behalf.
The Importance of Global Shipping.
Moving products from one nation to another entails a significant contribution from a reputable business that offers international transport services. It depends on four factors that are essential for the movement of goods for it to succeed.
Honesty – The Integrity Of International Shipping Companies Is The Most Crucial Aspect Of Global Shipping. With that, you are confident in its relationships with other parties and are assured that it will keep you updated on the situation. Integrity likewise implies that the logistics provider will adhere to all contractual obligations.
Know-how: A Reputable Logistics Shipping Company with efficient Supply chain management services Is Aware Of And Complies With All Customs Procedures At Both The Front And Back Ends Of The Shipping Process.
Chain of Custody – The Freight forwarding company Knows Who Physically Handled Your Cargo Throughout Each Phase With A Chain Of Command. It can pinpoint who is at fault if your shipment is delayed or your goods are damaged.
Tracking and Tracing – International Shipping Companies Can See Where Your Cargo Is In Real-Time By Tracking And Tracing Your Shipment. This not only identifies any potential problems before they become delayed, but it also enables the business to update you.
Your Logistics Partner – Pace Global Logistics
Pace Global Logistics is aware of the significance of logistics in global trade. We would be honored to assist you with a smooth procedure for exporting your goods. To speak with a corporate representative about your needs, visit us online or give us a call right away.