You have a lot to worry about in your business. Not all of them have to involve crossing oceans. Therefore, Pace Global Logistics ocean freight services can be helpful if you're thinking about expanding into new areas. As a seasoned International Ocean Freight Company, we'll be by your side at every turn, providing you with the most recent customs knowledge, visibility, and communication.
Get the most recent freight shipping rates at Pace Global Logistics
It's simple to compare prices and select the solutions that work best for you. And Pace Global Logistics International shipping services might be just what you're searching for if air freight is out of your price range but ocean freight is out of your schedule.
Options for Ocean Freight Shipping
There is a consumer waiting for whatever you are shipping—or at what speed. We will therefore be by your side the entire time.
Fully Loaded Container (FCL)
Utilize our negotiating strength to acquire access to a variety of ships, carriers, and alliances with departures from important ports across the world to satisfy your specific routing and transit-time requirements.
Under-Container Load (LCL)
We organise the sharing of space inside a container when you don't have enough cargo to fill it completely. available at most large ports. FCL frequency, routing, and visibility with affordable, usage-based pricing.
Forwarding Ocean Freight
You may attempt to manage several vendors, nations, time zones, carriers, and transport methods on your own…or you might hire our team of specialists in ocean forwarding to handle it for you. With port-to-door and door-to-door service from shipper to consignee, Pace Global Logistics International shipping combines ocean shipping, customs clearance, deconsolidation, and delivery to numerous addresses within a destination nation. accessible from ports all over the world.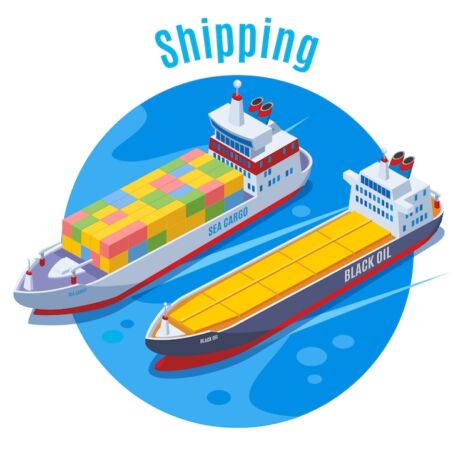 What Makes Us Better Than Other Shipping Companies?
Get a faster mode of transportation with freight shipping
It's not always simple to meet the demands of picky customers, especially if you're continuously focused on your own bottom line. A continual concern is the demand to save transportation expenses without sacrificing vital time. Consider Pace Global Logistics freight shipping services when ocean freight is simply too slow and air freight would blow your budget. To increase speed and cut costs, we can integrate road freight networks, rail service, air, and maritime delivery options. We as International Shipper can provide assistance with a tailored solution appropriate to your particular needs whether you're transporting specialty equipment or your consignment includes charter vessels. Profit from global capacity and coverage, controlled costs, and dependable project continuity. Whether transporting partial or full container loads, oversize freight, or less-than-container loads, we coordinate the logistics with carriers, ports, customs, your vendors, and transportation and train service providers.
In conformity with industry standards and to enable low charges, Pace Global Logistics by default places a cap on its liability for shipments. Depending on the commodity and locality, you may choose to declare a liability value for your cargo that is even higher than the real value. Just enter a declared value for increased liability where it is indicated in your shipping system, and then pay the extra fee. Declared value is not insurance and is still subject to Pace Global Logistics Freight Shipping liability.
[/vc_row_inner]